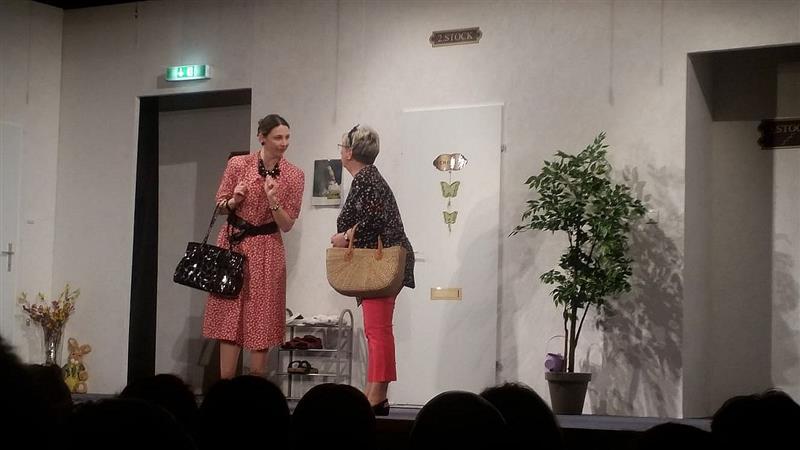 Mag. Erna Schöfmann – Karateka with a Passion for Acting
Erna Schöfmann needed some time to learn that you have to follow your passions.
Fascinated by martial arts and movies from childhood on, she was put in a ballet class and given piano lessons early in life instead – much to her dislike. After a couple of years, her parents had to realize that their daughter  will not become a ballerina, neither a pianist.
From then on, she developed like all of the other kids –  going to school, graduation from Secondary College for Business Administration and studying Communications and Journalism, not thinking she could do what she's always dreamed of. All her friends had "normal" hobbies, so why should she be different, she thought.
Then, at age 23 it was her uncle, who gave her a "kick" in the right direction. He took her to the dojo of Jundokan Austria. She thought, "ok, let's see if I can do that". Now, almost 15 years later, she is preparing for her 3rd Dan-Graduation.
Career-wise she went from Journalism, Classical Marketing and Event Organisation to Online Marketing in a small Vienna-based Agency.
Having her head in the clouds, the strict techniques of Karate helped her to become more focused and to find back to herself.
Something that she absolutely needs for acting, what – now in her thirties – she finally started and happily celebrates her first successful experiences in it. She starred in a TV-Spot and a had small part in a Television film. Her personal highlight so far was her first stage experience in the role of the notorious Mrs. Nawratil in the comedy "Tratsch im 12er Haus" (Gossip in House No. 12). More is hopefully to come.
The Photographs will give you an impression of this nice and succesful  lady who has made her Karate experience as well in Europe, e.g. Paris, Leeds, Warsaw as also in Naha/Okinawa at the Jundokan home dojo.