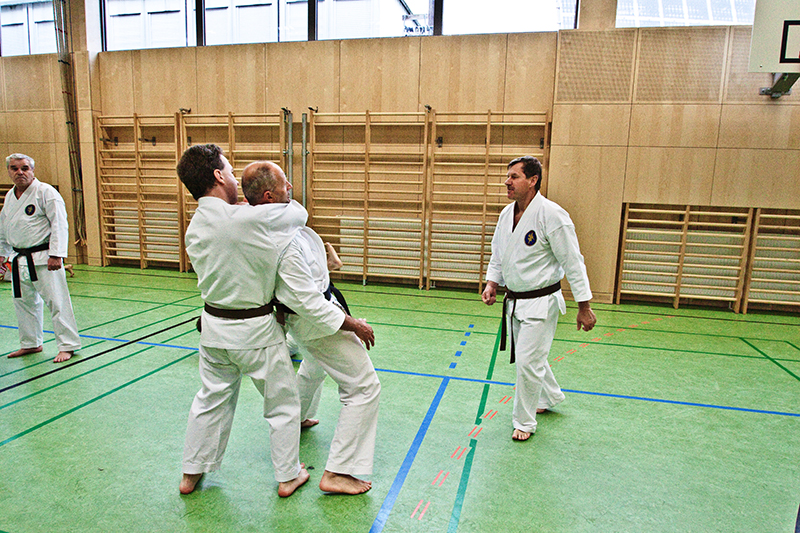 at the Secondary Technical and Vocational College in Hollabrunn in April 2016
Looking forward to the international Jundokan Gashuku in Lissabon in June we organized our weekend seminar from 8th to 10th of April.
The trainings hall of the college was completely renewed and it was great to work there with an number of students. 40 karateka from 6 karate clubs from Vienna, Lower Austria and Tyrol participated in and worked hard all three days long.
Another goal was to work intensively with our good friends from Tirol to introduce them into the Jundokan. One of them, our friend Michael, is now attending the official education to become a governmental proved instructor.
Corresponding to the present situation in Austria  the official trainer for Kumite of the Karate Federation of  Lower Austria, a very good friend of Jundokan, gave an instruction for self defense for the whole group including a theoretical introduction as well as a number of practically exercises.
A number of the participants lived in the Sport- and Seminarhotel Hollabrunn. This is very comfortable and the food is excellent.
All in all it was e great success and offered the possibility to drink, eat and talk together. The local newspaper NÖN made a number of photographs at published two news paper articles.
The photographs give you an impression of the performances.